Brenna Hatami, N.D.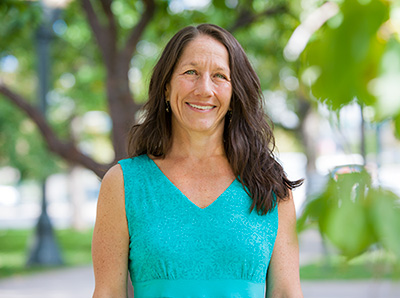 Dr. Dr. Hatami is a Registered Naturopathic Doctor practicing in Denver for over 20 years. 
Dr. Brenna believes that our life experiences, and the wisdom gained from them give us the tools to heal and find our higher selves.Her experiences traveling the world at a young age (her first trip to Europe was at 15 years old) living and working in France and studying yoga in India three separate times has shaped the person and doctor she is today. 
Brenna became captivated by natural healing in 1989 when she was introduced to macrobiotic cooking and healing practices. These experiences along with her yoga practice inspired her to become a Naturopathic Doctor. Brenna completed her pre-med studies at Metro State College in Denver and then moved to Arizona for her doctorate studies.
She graduated from the South West College of Naturopathic Medicine in Tempe, AZ. She is a member of the American Association of Naturopathic Physicians and The Colorado Association of Naturopathic Physicians. Brenna has been in practice since 1997. She empowers her patients to reclaim their health and vitality through naturopathic clinical expertise, attentive listening and healing wisdom.
Dr. Hatami's  passion is to support her patients in losing weight naturally by using an integrative mind body approach. In addition to having a clinical weight loss program that gets results, she also explores deeper underlying issues that leads to weight gain by using naturopathic principles and therapies. She also addresses the mental & emotional aspect of weight gain and uses mind body techniques to help you succeed. 
Dr Hatami  also leads group programs several times a year. She offers Detoxification and Anti-Inflammation programs that help empower you to understand how your body can heal with natural medicine. Many patients like the group aspect of these programs. However, you are welcome to participate in any of these programs individually as well.